About Bodyworks Health & Wellness Center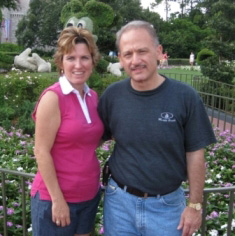 I love helping people become healthier and happier through our weight loss program. Nothing thrills me more than watching my clients experience the excitement of losing weight and feeling better about themselves. The transformations I've witnessed since I began coaching people on the protein protocol is awe inspiring. I have seen lives changed. And it all started when my life was changed 5 years ago when I started the ITG Diet plan.
In 5 months I lost 57 pounds. I have kept the weight off for 6 years. And at 5 feet tall, losing that much weight changed my life. I went down four dress sizes. I had unbelievable energy. I never thought I could feel and look this good. I definitely caught my husband's eye. We've been married for 27 years, with two sons — one off to college and the other in high school. My husband saw the success I had on the program and decided to join in. In 7 months he lost 103 pounds.
I loved how the new me felt and wanted to help others experience this easy way to lose weight too. I gave up my full-time job as a mortgage consultant to coach others on the ITG program. Eventually I opened my own health and wellness center — Bodyworks — in Brandon. A second location soon followed in Lakeland, Florida.
If you have tried other diets unsuccessfully, I encourage you to visit us to learn how the ITG Diet program can change your life too!